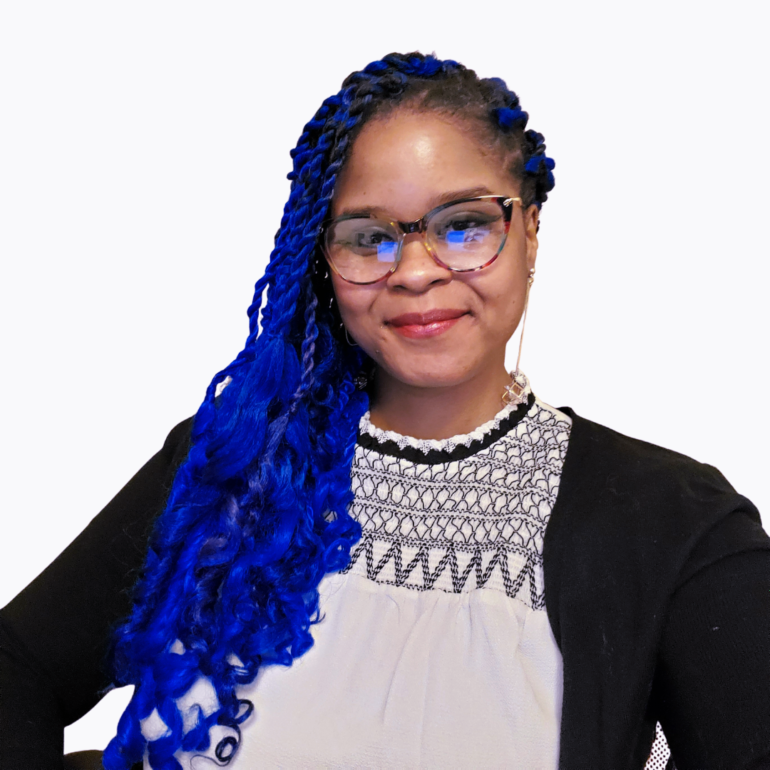 Dr. Tanye' S. Tyler, DSW, MBA, MSW
Role:
Chief Social Innovation and Strategy Officer/Psychotherapist
Education:
BA in Psychology at Purdue University Master of Social Work (MSW) from New York University (NYU) Doctor of Social Work (DSW) at the University of Southern California (USC)
Specialization:
Clinical Work: Trauma; Grief and Loss; Teen; Tweens; Children, Adults, Families, Couples Corporate Work: Social Innovation and Program Development; Strategist; Program Evaluation; Quality Assurance; Diversity, Equity, and Inclusion Training; Curriculum Planning and Instruction for Psychoeducation; Efficiency Training; Onboarding Navigation
Certification:
Curriculum Development and Instruction; Theraplay; Structured Psychotherapy for Adolescent Responding to Chronic Stress (SPARCS); Parenting through Change (PTC) and Keeping Foster and Kinship Parents Supported and Trained (KEEP)
Cost:
Individual $125-$200 Couples $150-$250
I aim to create an environment where clients feel safe, seen, and heard. I approach clinical practice through "trauma-goggles," wherein I develop therapeutic relationships through compassion and empathy. I believe that many people have unexplored traumas that cause disruptions, chaos, self-harm, and social isolation.
Through our work together, my clients find strength, peace, forgiveness, and hope.
In many ways, I have always practiced social work. My parents believed in the community; "sink or swim
together" was their directive for my siblings and me. As such, I grew up thinking everyone is connected; the pain of one is the pain of all. I carry those values with me.
As a social worker, I appreciate how the experience of racism, sexism, and epigenetics can fracture humanity in children. I provide trauma-based therapy to individuals who have experienced or are currently experienced abuse and neglect. Healthcare disparities are visible in the maternal mortality rates of Black women. They are visible in the lack of affordable and compassionate mental healthcare in communities where citizens die from stress. They are visible in classrooms where minority students are medicated for ADHD at disproportionately higher rates. They are apparent in clients being silenced, ignored, and mismanaged by healthcare staff who are merely passing through underserved communities to gain experience or credentialing.
As a clinician, I educate parents on healthier parenting methods to reduce the transmission of intergenerational trauma. I provide psychoeducation for clients that refuse medical care because they do not understand their diagnoses or medications. I am a vocal member of several citizen-driven boards. My clinical practice integrates my passion for social justice and reform and a desire to enrich lives through a holistic and practical application of social work values and ethics.