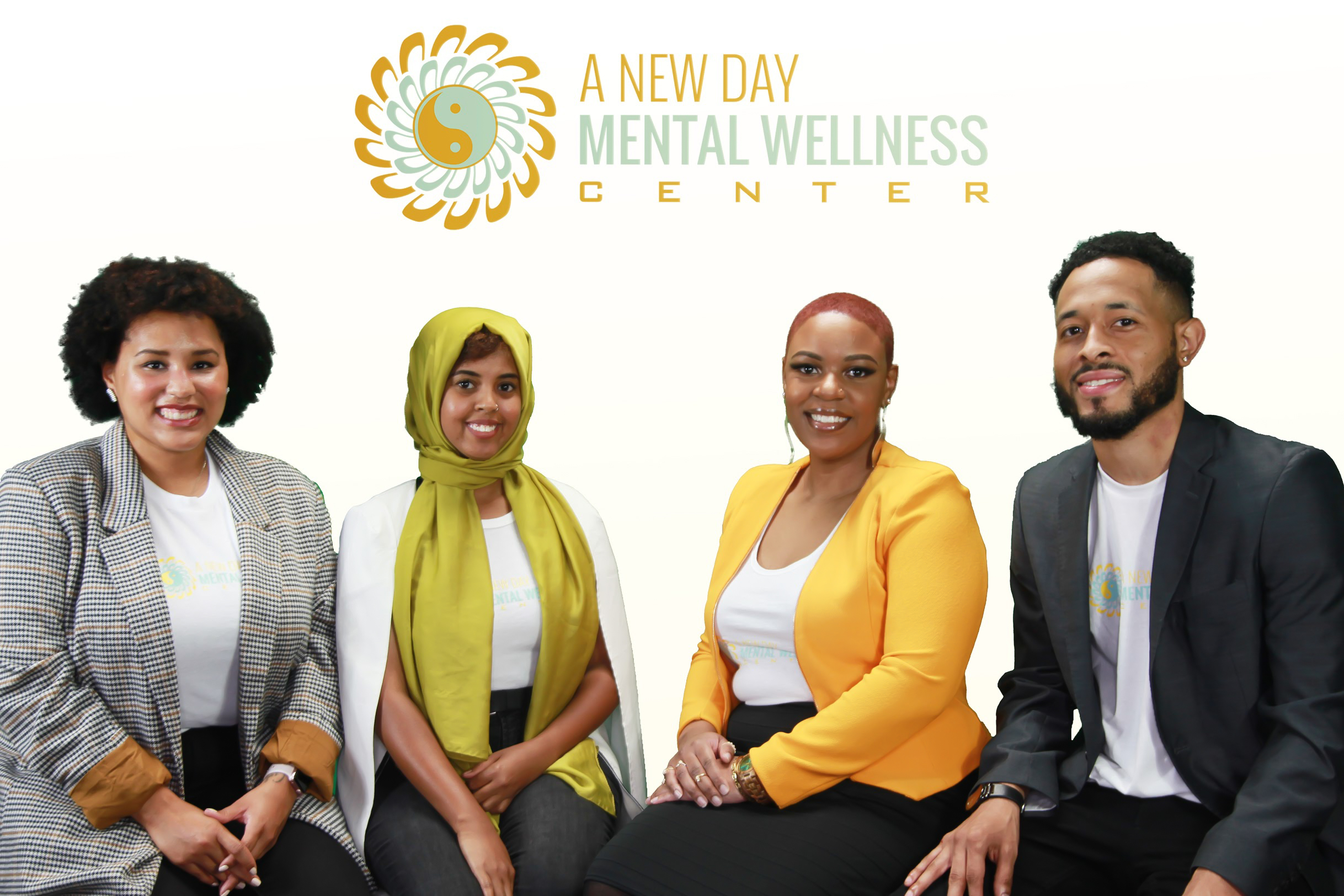 According to the National Alliance on Mental Illness, every year, about 43.8 million American adults suffer from some mental illness, enduring conditions such as chronic stress, depression, bipolar disorder, or schizophrenia thus the pressing need for psychotherapy and therapists; therefore, the need for mental health wellness cannot be overestimated as it influences how one thinks, feels, and behaves in daily life. It also influences an individual's coping mechanisms. In lieu of this, A New Day Mental Wellness Center was established.
A New Day Mental Wellness Center has serviced the city of Chicago and state of Illinois since 2019. During that time, a few things became evident, but one stood out the most: there is a need for low cost mental health services. Business as usual is not acceptable.
We need to create a bridge between mental health, social justice and the arts. This awareness lead to the
creation of our nonprofit, New Day Community Wellness Center and our for-profit organization, A New Day MasterWorks Consulting. Both organizations share the same mission and vision: to improve the mental wellbeing of marginalized people through high quality counseling, the arts, education, spirituality, social justice, and other wellness services
and products. Our vision is to create a world where mental health care is accessible to all people and caring for one's mental health as an everyday priority is the norm.
Both organizations operate using the core values of Collaboration, Innovation, Social Justice, Inclusion, Customer Commitment, and Making a Difference.
A New Day Community Wellness Center seeks to offer free and reduced cost services while A New Day MasterWorks Consulting provides most services at market rate, with some exceptions to help fund the nonprofit.
Both organizations offer individuals, couples, family, and group therapy to teens, adults, and older adults. In addition to therapy, A New Day MasterWorks Consulting serves the larger community by providing educational workshops and keynote addresses that address issues beyond traditional topics like anxiety and depression to include the impact of oppression and injustice on mental wellness.
Furthermore, our consulting services help businesses create workplace harmony, stress reduction, conflict resolution, and crisis response. Additionally, we provide supervision for clinicians looking to gain work experience in the mental health field and interns.<
Our primary goal is to achieve positive outcomes for individuals suffering from physical, psychological, social, emotional, and cognitive conditions while simultaneously creating positive outcomes within each of the three pillars of mental sustainability (economic, environmental & social).
Our services are provided in the presence of a flourishing environment with the primary goal of helping our clients reduce mental health challenges as they move into a state of wellness and functionality through a unique combination of products and services offered.  We are in the mental wellness line of business to deliver mental wellness, art, and social justice focused counseling that is empowering and liberating to everyone who walks through our wellness center. As a humanity-concerned group, we promote the well-being of the individuals and families in Chicago, Illinois and the surrounding area by providing accessible, high-quality mental health care for adolescents, adults, their families, and the larger community utilizing a service system that emphasizes holistic healing, trust, respect, confidentiality, and compassion.
We are ready to help you meet your wellness needs.
Our logo is derived from the adinkra symbol, Sesa wo Suban, meaning "change" or "transform your character." The symbol is a combination of the morning star adinkra symbol, which means a new start to the day. It is centered within a wheel representing rotation or independent movement. Our logo differs in that rather than a morning star to represent the start of a new day, we use the sun around the wheel. Inside of our circle, you will find the Yin and Yang symbol. The Yin and Yang symbol represents the duality within us all that, when aligned, can create wonderful harmony and balance. Our logo seeks to display the transformative power that a new day can bring mental along with alignment and well-being.